Sure, Vines seem kinda dumb – until you realize Nash Grier has almost 10 million followers.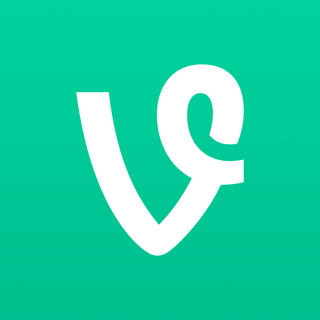 I admit I've adopted a bit of a cynical attitude toward app-based marketing trends. It's possible I'm just too old to keep up with every whim of the mass market, but I like to think long experience has given me a healthy dose of caution when it comes to recommending the 'new new thing' just because it's the new new thing.  (I keep hearing about Snapchat's coming marketing juggernaut, for example, but given the app's privacy problems and general jerkiness of its founder, I have to wonder just how excited advertisers will be to get in bed with the brand.)
But I have to concede that Vine has no such problems.  The tech seems to work, it's got critical mass, and brands are already working with Viners to apparently great success.
Vine, the two-year-old smartphone app that lets users make, share and post 6-second looping video clips.  TechCrunch reports that more than 1 billion Vine loops are played every day, and the app has spawned a generation of Vine 'stars', whose vines get hundreds of thousands of views as soon as they're uploaded.
Vines present a great opportunity for marketers in both the B2C and B2B space to build awareness, engagement, and brand personality.  Here's what you need to know to get the most out of them:
It's not just for kids
While Vine is still most popular with the under-25 set, its ubiquity on smartphones means it's catching on fast.  Don't assume that your brand, product or service can't benefit.
Encourage user-generated content
Don't want to invest a lot of resources in a relatively new channel?  Invite Twitter followers and Facebook fans to create and post Vines based on your product, with prizes offered for community favorites.
Choose a hashtag – and own it
Vine supports Twitter-like hashtags, which are a great way to drive awareness and continuity across different social media channels.  Choose a brand-related, unique hashtag that you can use to unify and leverage your messaging, and commit to it over the long-term.
A simple app means simple messaging
Originally just a simple way to record and share 6-second video loops, Vine now offers a few features like ghosting and slow-motion, but it's still a relatively simple app.  Which means it does best when used to convey simple, single messages.
Don't overthink it
One of McDonald's most popular vines is a stop-motion animation of a game of tic-tac-toe between their french fries and their fish patties.  A popular GE vine is simply Buzz Aldrin asking "Are you ready to walk on the moon?"  These aren't Big Ideas – and that's the point.