Your perspective changes over time. So does your insight.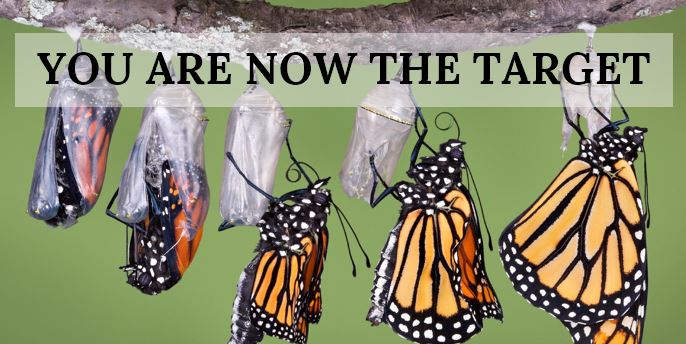 Exhibit 1
I was a newly-minted Account Director in yet another 'brainstorming' meeting with a client, whose key goal for the coming year was to sell more cans of bug-killing spray than any of their competitors. The problem was that the market seemed to be saturated: There were only so many suburban women aged 35-49 with a household bug problem in the country.
Finally I said, "Why aren't we going after the 18-34s in urban areas? Don't they have more bugs than you guys do?"
I used the term "you guys", because all the people on the client-side of the table were in fact 35-49s who lived in suburbia. (Also because I was tired. "You guys" is just sloppy phrasing.)
I, on the other hand, was 29, living alone in a downtown-ish apartment in an older building, and bugs were a problem. Ants in summer, those million-legged creepy bugs in fall, huge weird black flies in the winter – and every so often, an unidentified winged bug I immediately assumed was the start of a cockroach invasion precipitated by a new tenant down the hall and on which I went nuclear. My friends were all in the same boat: We all lived downtown, we all lived in older, usually multi-family buildings, and we all, from time to time, faced bug problems.  We all had more cans of bug spray under our sinks than most of the suburban soccer moms we knew.
Exhibit 2
For most of my life I had no idea where to buy everyday baby clothes. I didn't have kids, I didn't like kids that much, I didn't have too many friends who'd had babies. When called upon for a baby gift I usually bought something expensive, like a silver Tiffany baby spoon or a Christian Dior baby hat.
But in March 2013 I had a baby, and suddenly I became a whole new consumer: I quickly learned that Tiffany spoons and Dior hats were virtually useless, because what a new mother really needs is reasonably-priced multipacks of cotton onesies, reliable carseats and giant boxes of wet wipes for sensitive skin. And I had no idea where to start (two days before my daughter was born, I actually posted a query on Facebook: "Where do you find decent baby clothes that aren't covered in Disney characters?" You can call me unprepared if you want; I was just trying not to jinx things).
At the time I had a client whose product was targeted to mothers who wanted 'all-natural' healthcare for babies and toddlers.  I went from (secretly) thinking the target market was basically just a subset of over-protective attachment-parenting anti-vaxxers to identifying with them – which meant that I started to have much better ideas about how to market to them, where to reach them, and what messages would work best.
Young people aren't the only ones with Big Ideas
In advertising, it's long been held that Big Ideas only come from young minds, and that if you weren't a creative director by 40 or an agency owner by 50, you could expect to get sidelined in direct mail or something equally unglamorous.  (And no, you don't need to point out to me that direct mail and direct email, done right, can deliver a far greater ROI than some super-deluxe Superbowl commercial. But it's still not glamorous, and you're not going to get to meet Brad Pitt at the shoot.)
But Big Ideas only come from Big Insights, and your insights change as your life changes.
My bug-spray insight – which, incidentally, led to a campaign that drove significant incremental sales in urban areas – was a direct result of my life at that moment, and I probably wouldn't have the same insight today. My insights about the baby-care products would definitely never have happened 10 years ago, and 15 years from now I'll have some insight about high-fibre breakfast cereal that wouldn't occur to me today.
When I worked in ad agencies, we used to have a saying: "You are not the target." It's what we often said to the client, when we presented what we thought were fantastic ideas but they didn't love.  These days I find myself thinking: "You are now the target." Maybe hungry 20-somethings should not be our only source of big ideas.