Entries tagged with scandals
Cleverly insouciant or just eye-rollingly bad?
February 15th, 2013
I'm all for a good double-entendre, but...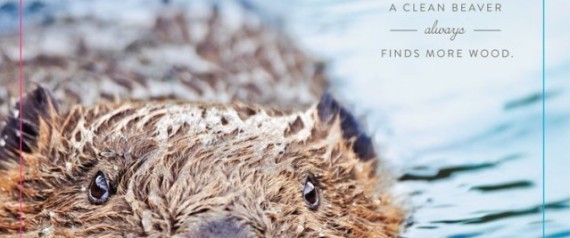 Generally speaking, it takes a lot to get me riled up about 'sexism' in advertising, and I'm not easily offended by references to sex: I had no problems, for example, with that Chapstick ad that got everyone so worked up, and my big problem with those 'Hail to the V' ads was that they seemed kind of racist. (I did draw the line at those rape-referencing Belvedere ads, but they were pretty egregious.)
However.
I have to say I'm not loving these print ads for these Playtex Fresh + Sexy Wipes. There are 4 in all: 2 directed at women (peaches and beavers) and two directed at men (knobs and peckers).
Unlike Summer's Eve and other brands who refer to 'intimate care' and 'freshness', Playtex Fresh + Sexy wipes are euphemism-free: Their website tells you, in large friendly letters, that they're designed to be used before and after sex. Okay, fine, I guess...it sort of gets me thinking about a Victorian-era prostitute having a quick "whore's bath" between clients, eking out her days in a Dickensian garret only to die of syphillis before the age of 25, leaving a couple of tragic starving orphans in her wake - but I realize I'm pretty much alone in that little flight of fancy. And anyway, sometimes I get sick and tired of euphemisms in advertising. I was well into my teens before I realized that 'constipation' referred to bowel movements: All the Correctol laxative ads featured water droplets, so I thought it was for people who couldn't urinate!
No, I think what's bothering me about these ads is that it feels like we've now crossed the final frontier of stuff to get needlessly insecure about. We're already paranoid that we won't attract sexual partners due to our dandruff, our flyaway hair, our incipient wrinkles, our untanned and jiggly bodies, our bad breath and yellowing teeth, our unmanicured nails and our rough, dry elbow skin. Now, having passed all those tests and successfully lured someone home with us, we have to worry that everything will fall apart once they get a whiff of our genitalia. And it's the quantity issue that's particularly galling: These wipes aren't going to give us better sex, just more of it.
So my issue here isn't actually with sexism (the ads are good at making both sexes feel bad about themselves), or even with the use of words like 'pecker' or 'beaver'. No, I think the real problem is that these ads seem to imply that words like 'pecker' and 'beaver' automatically render them amusing and 'edgy', when in fact they just make the reader feel kind of depressed about how everyone else seems to be hooking up all the time while they haven't had a sleepover date in months.
I'm well aware that I'm not the target here. No doubt the target market is urban singles, 18-34, whereas I'm a 40-something married person who happens to be 8.5 months pregnant as I write this. And when you're launching a new product, a little shock value ("OMG, they used 'beaver' in an ad!") is a good way to get some quick brand awareness. But I can't help thinking that if you're going to position your product as a sex aid, maybe you'd do better to make it just a little more aspirational.
---
You may not like where your YouTube ads end up
June 27th, 2012
Did you really mean to associate your brand with racism?
Back in 1990, when I was a junior columnist at the university newspaper, a fierce debate arose: The local tanning salon wanted to advertise in the paper, and their ad included a picture of a model-thin woman in a bikini. Today, the debate might be about whether it was ethical to promote a potentially cancer-causing product to young people; twenty years ago, it was all about whether it was ethical to contribute to the objectification of women by accepting ads featuring scantily-clad bikini babes.
(Are kids these days still this idealistic about this kind of thing? I wonder.)
Ultimately, of course, the argument turns on freedom of speech: There's a fine line between refusing to publish content or advertising that is generally accepted to be offensive or inflammatory and stifling freedom of speech by quashing all dissenting or differing opinions. If you refuse an ad for a tanning salon because you think that photos of women in bikinis send the wrong message to young women, must you also refuse ads from bathing suit manufacturers which feature women modeling the bathing suits? What, exactly, does a women have to wear in an ad in order to make it acceptable for your publication? Will you apply the same standards to men? Who gets to decide?
You see the problems here.
User-generated content is hard to control
I got thinking about this a couple of days ago when I fell down one of those YouTube rabbit holes and found myself watching a video by a guy called Ramzpaul (NSFW), who calls himself a 'nationalist' or sometimes 'white nationalist'.
Ramzpaul is smarter than most of the other white pride types on YouTube: He positions himself as a 'satirist', doesn't spew hate speech indiscriminately, and has closed down the comments on most of his 481 videos - so it takes a few minutes to figure out that he is in fact a racist who's quite popular on Stormfront discussion boards (not gonna link to that one - I'll let you look it up yourself), where they like the fact that his pro-white message is subtle enough to reach his fellow nationalists without us non-racists getting upset. The core message of the video entitled "Support Marriage Equality", for example, is that people who think it's okay for people to marry same-sex partners must also think that it's okay to marry (and have sex with) animals - but because he's given the video a 'liberal-friendly' title and gone with a 'satirical' theme, he comes across as 'just a guy with some opinions'.
In fact, he's done it so well that YouTube has made him a partner and is running ads on his videos:
(I'm not going to link to any of Ramzpaul's videos here, for obvious reasons. Screenshots will have to do.)
In the past 24 hours, I've seen ads for Katy Perry, Jugnoo, Canada Works 2025 and, as in the screenshot above, for the Ontario Lottery and Gaming Corporation either on Ramzpaul's page or running before his videos. I don't know Katy Perry personally, of course, but I'm pretty sure neither she nor any of the other brands I've seen associated with Ramzpaul's channel would be all that happy about it.
Though I will say there is some sweet irony in the fact that there's an ad promoting Toronto's Gay Pride week preceding the "Support Marriage Equality" video:
Ramzpaul may be more subtle and less vitriolic than some of really hardcore racist garbage on YouTube, but he's still promoting a fairly offensive worldview, and I tend to think that it's the more subtle stuff that does the most damage, because it seems so reasonable at first: "Oh, I'm just being satirical! Oh, it's just my opinion - it's not hate speech!"
Where do you draw the line?
YouTube does a fairly good job of removing - or at least sidelining - users who are obviously racist, violent, copyrighted, etc. But with 48 hours' worth of video uploaded to YouTube every minute, it can be hard for them to keep up. And anyway, where do they draw the line? I think most people would find Ramzpaul's worldview offensive, but if he's hiding behind humour, not actively promoting violence, and staying carefully away from incendiary language - we're back to the bikini question: Where do you draw the line between 'hate speech' and 'freedom of speech', and how do you make that decision?
---
Oreo Breastfeeding Ad: Too much, or too sensitive?
April 21st, 2012
When are we going to stop having to talk about this?
So this week, Kraft Foods and ad agency Cheil Worldwide had to do some damage control when this ad, for "milk's favourite cookie", went viral:
The Mommyblogosphere lit up with rumours that this was a print ad designed for the Korean marketplace, but Kraft and Cheil quickly announced that this wasn't a real ad, only some kind of 'spec' ad they created for use at an advertising forum. (To be fair, having worked in agencies, I can totally see how an ad like this would have been trotted out in a limited forum as an example of Creative Thinking. And the Photoshop job on the hand holding the cookie is so amateurish that I can't imagine that it was ever intended for widespread use.)
Now, I'm no Mayim Bialik when it comes to breastfeeding - I think it's great if you can do it, but I'm not in the 'breastfeeding until the kid is 5 years old is your bounden duty as a mother' camp - but I have to say that what really bugged me about this particular tempest in a teacup is how many websites covered up the 'nipple' in the shot, like this: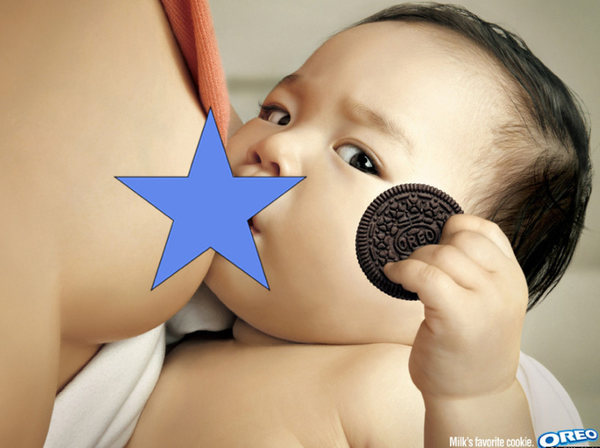 or even this:
Are we really still implying that a glimpse of some breast and a nipple in a breastfeeding context is somehow controversial?
We've seen this nonsense before
In 1992 I spent a month in England, and the big advertising story at the time - which I can't find online, unfortunately - was a big debate over whether commercials for feminine hygiene products should be shown on 'family' channels before the watershed hour (9pm, I think it was). The implication being that 8-year-olds shouldn't be traumatised (scandalized? confused? freaked out?) by having to recognize that women get their periods.
Just what we need: To raise girls who think that their periods are somehow shameful, and boys who remain clueless about it, as though it's never anything to do with them.
(It's bad enough that I was almost 20 years old before I understood that laxatives were to help with bowel movements. All those soft-focus Correctol ads with shots of droplets of water made me think that it was somehow supposed to make you pee more.)
I really think that the sooner we can get over the notion that there's anything scandalous about breastfeeding (or menstruation, or constipation), the better off we'll all be.
BONUS OPINION: It's Oreo's 100th anniversary this year, and it would not surprise me in the least to discover that this ad had been 'leaked' entirely on purpose. It's given Oreo a huge amount of publicity, and the mommybloggers have been mostly in favour of it - and if you don't know how powerful mommybloggers are these days, you haven't been paying attention.
---
More than 10 people were involved in this ad. WTF?
March 30th, 2012
Ads for big brands are touched by a lot of people before they're released.
How come no one noticed this one was terrible?
This week Belvedere Vodka got in a lot of trouble when it posted this print advertisement on its Facebook page:
Maybe the person who wrote the tagline thought it would be a 'cheeky' double-entendre - in questionable taste, but maybe okay if it was used with a photo of, say, two obviously gay men and used in the bathroom of a downtown dance club.
This, for example, doesn't bother me (or, probably, anyone) nearly as much:
(The line here is "There is nothing more satisfying than Effen on a plane.")
But when you stick a "going down" line on a photo of a man apparently forcibly restraining a woman, and neither of them are displaying facial expressions consistent with lighthearted, consensual fun, you've got a problem. When posting it on your Facebook page brings a firestorm of comments about how it depicts rape, you start to look like you've lost the plot.
One guy apologized, but creating this ad was a team effort
When the blogosphere went crazy, Jason Lundy, SVP of Global Marketing for Belvedere, issued an apology and pulled the ad. That's fine, I guess, but it misses the point: This ad wasn't the misguided brainchild of a single person, or even a single company. A whole team of people had to create and approve this ad before it ever saw a Facebook page:
Copywriter
Art director
Creative director
Designer
Account executive (at the ad agency)
Account director (at the ad agency)
Brand manager (at Belvedere)
Marketing director
Someone from legal (at Belvedere)
Social media coordinator (whoever posts to Belvedere's Facebook page)
Having worked in a number of big ad agencies, on big brands, I can tell you that this is probably only a partial list of the people who had input on this piece before it ever got converted into a jpg and posted in public.
So at least 10 people - and probably a whole lot more - who work on the Belvedere marketing account decided that this ad was a good idea. Apparently they still don't think it was a big deal, because Belvedere's ad agency, Last Exit (an interesting name, in the circumstances), still has Belvedere front and center on their website, and they haven't bothered to post anything about the ad on their blog about the controversy, either.
Now the woman in the ad is suing Belvedere and parent company LVMH - she says the photo they used is actually a still from a short film she made with a friend, that Belvedere used without permission.
Kinda makes you wonder what the heck goes on in team meetings over at Belvedere and Last Exit. Perhaps they've been sampling the product a little too early in the day.
---
FOLLOW-UP: The blog post Facebook didn't want you to see
February 9th, 2012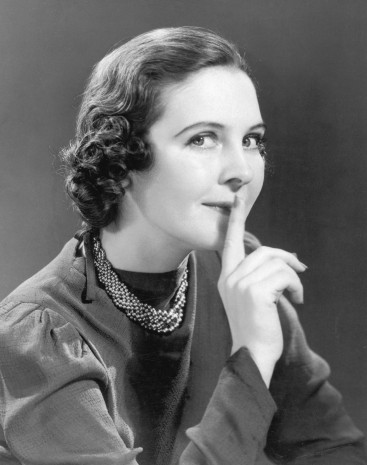 So yesterday I wrote a post about how the Susan G. Komen foundation has now become inextricably linked with religion and politics, thanks to their actions regarding Planned Parenthood and Karen Handel in the past week or two.
It wasn't a controversial post: I didn't take a stand on religion, politics, abortion or Planned Parenthood - only on how getting associated with controversial topics like that can have serious, long-term consequences for your brand.
Imagine my surprise, then, when this morning a couple of people let me know that the link I posted (which was automatically fed to my Facebook account from my Twitter account) was being 'blocked' by Facebook. I wish I'd done a screen cap, but basically what happened was when you tried to click on the link, a notice popped up saying that Facebook had blocked the link on improper 'terms of use' grounds. There was nothing wrong with the blog or my website itself, and when I posted the link to a friend's page, it wasn't blocked or flagged.
I don't know what happened. Did someone complain about the title of the post? Did someone complain about the blog post itself? If so, who complained? And why? Or did a Facebook algorithm just not like my use of 'religion' and 'lethal' in the same headline?
Facebook offered no reason, of course, and no way to get to the bottom of it.
A couple of people have suggested that I not write this follow-up, lest I get in bigger trouble with Facebook. But I wrote the piece in the first place because I noticed that other people seemed reluctant to talk about it, and it gets my goat that I have to be leery of making what seemed to me an obvious - and not particularly incendiary - connection based on a topic that's had widespread media coverage.
Anyway, go read the original blog post, and let me know: Is it really the kind of thing that Facebook should be blocking?
---
Religion and your brand: A lethal combination?
February 7th, 2012
So, as my Twitter feed fills up with endless tweets about the vapidity that is Pinterest, I can't help noticing that marketing types aren't talking a whole lot about this week's debacle involving the Susan G. Komen foundation and their funding of Planned Parenthood.
For those of you who haven't been following the story, here it is in a nutshell: Susan G. Komen For the Cure, the organization which brought you the ubiquitous 'pink ribbons', raises something like $400 million annually for cancer-fighting-related causes. This year, they were slated to give $700k of that to Planned Parenthood, an organization which works to "...improve women's health and safety, prevent unintended pregnancies, and advance the right and abilities of individuals to make informed and responsible choices." Pro-lifers in the US interpret this to mean that Planned Parenthood 'promotes' abortion; pro-choicers see Planned Parenthood as a vital resource for disadvantaged women who are most in need of assistance.
Last week, Komen announced it would pull their grant to Planned Parenthood. The religious right was thrilled, because they saw it as a victory for their agenda. But the left-wing internet blew up, and Komen not only reversed its stance but parted ways with Senior VP Karen Handel (a former gubernatorial candidate who was outspoken in her desire to defund Planned Parenthood), who was widely believed to be the architect of Komen's initial move to withdraw their Planned Parenthood grant.
This is really all about politics and religion
Most of the mainstream media is carefully skirting the issue, but let's be honest here: The whole furor about Komen, Planned Parenthood and Handel is all to do with politics and religion. And these days, especially in the US, politics and religion are inextricably intertwined.
And here's where Komen has just done itself a huge amount of damage. In a matter of days, they've gone from a fairly neutral, non-profit, friendly-pink-everything organization to one which has managed to antagonize both the left-leaning, less religious camp (by withdrawing their support for Planned Parenthood) and the right-wing, conservative Christian camp (by reversing their decision and getting rid of Handel).
Komen has now become both political and religious, and it's already causing huge problems for the brand.
They've made it okay to boycott pink ribbons
I don't know about you, but when I saw pink KFC buckets of chicken and pink M&Ms, I had to wonder if the whole pink ribbon campaign had gone too far - should we really be eating more fried foods while telling ourselves that we're helping women's health? And I had heard rumours about how the Komen foundation was more interested in selling pink stuff than they were in actually finding a cure for cancer.
But I wasn't about to stand up and start criticizing pink stuff, because I'd look like a misanthropic luddite who didn't appreciate awareness or research or, even worse, was somehow 'against' supporting women with breast cancer.
It turns out I wasn't alone, however, and the events of the last few days have opened the floodgates. The blogosphere is abuzz with commentary - from the left, the right, and the alternative-living types - all of whom are not only angry with Komen's moves this week, but who are also getting more vocal with their criticisms of Komen's practices around inflated salaries, questionable product endorsements, and relationships with pharmaceutical companies.
A brand misstep of New Coke proportions. Or at least Netflix.
Two weeks ago, I would have said that Komen was one of the most successful non-profit brands in the world, and in fact could compete with for-profit brands in terms of top-of-mind awareness and loyalty - they've raised something more than $1 billion in less than 10 years.
Today...I don't think Komen is going to collapse overnight. There are too many people with too much emotionally invested - and too many brands with too many runs and events and products invested - in Komen-related programs for the whole organization to implode in the next five minutes. But if their bottom line hasn't been cut in half in the next 18 months, I'll be greatly surprised. I only hope that that money finds its way to other cancer-fighting causes.
---
When celebrity overexposure is bad for the brand
October 31st, 2011
Kim Kardashian may not fully understand the true cost of her 72-day marriage.
I realize that none of the Kardashians are big on introspection - unless they're being paid for it, of course - but I can't help thinking that before Kimmy K here decided to announce her big divorce after less than 3 months of wedded bliss, she might have done well to consider the tragic story of Jennifer Lopez, circa 2004.
You remember the early 2000s, I'm sure: Jennifer Lopez was the hottest girl on the block, with a hit album, reasonably successful movies, a clothing line, perfumes and sponsorships up the wazoo.
JLo was gorgeous, seemed to be everywhere, and had no problems trading on her appearance (including a distinctive rear end).
Then Bennifer happened: Her much-publicized, shamelessly commercialized relationship with Ben Affleck. In those days, we hadn't yet handed over our brains to reality television shows. But that didn't stop Bennifer from appearing on screens everywhere, from music videos to really, really bad movies to hyper-promoted tv interviews focusing on the ginormous engagement ring and endless prognostications about married life, kids and the future.
Oh sure, plenty of us complained about the relentless People covers, the Bennifer sightings in various glamourous locations - just as so many of us have complained about the Kim Kardashian media obsession.
But the whole thing didn't really implode until the marriage was called off at the last minute. And two careers were left in a mess. (Even Matt Damon uncharacteristically called it "the worst thing" Ben Affleck could have done for his career.)
It's taken JLo 6 years to recover.
Post Bennifer, Jennifer Lopez's career took a huge hit: Her movies with Afflect (Gigli, Jersey Girl) bombed critically and at the box office; her albums fared poorly; her sponsorships dwindled; and her JLo clothing line was 'retired'. She spent most of the last half of the 2000s out of the public eye.
(Yes, I know she was busy having babies and all, but look at Beyonce: She's 5 months pregnant but still managing to release music videos every 2 minutes and if I see her in another Feria or perfume commercial, I think I'm going to lose it. Suffice to say that for most A-listers, pregnancy is no bar to keeping the machine rolling.)
It's taken JLo 6 years to climb back from the overexposure, and she still hasn't quite managed it entirely: She had to take a big risk with American Idol, and her new clothing line had to be a partnership with Kohl's. Her new album's first single did fairly well, but I'm willing to bet she's made more money from the corporate sponsorships in the videos than she has from the actual music.
Does Kim Kardashian have 6 years?
At least Jennifer Lopez could sort of sing, dance and act.
What can Kim K do?
Well, she - or her mother, anyway - has a genius for exploiting mass media, and it's entirely possible that, having watched the world get tired of Paris Hilton, Kim decided she'd go for a massive payout now and take the backlash consequences later.
But I don't think so. I think that the Kardashians as a group genuinely think that their brand is far more aspirational than it really is. I think they forget that sooner or later, customers do in fact wake up to the fact that they're being duped, and generally aren't very pleased about it.
So the question is: When you've revealed yourself as willing to do just about anything to get headlines and cash - including what appears to be a 'sham' marriage - will people still want to buy your clothing? Or will they just be too embarrassed?
Twelve months from now, Kris Jenner may still be talking about all the 'deals' Kim is involved in, but I'm 100% certain you won't be bragging about the new Kardashian Kollection outfit you just bought.
---
Frankly, ChapStick needed a little scandal.
October 27th, 2011
When was the last time you bought Chapstick, anyway?
Is it possible you missed this week's blogosphere scandal?
ChapStick posted the ad above, a couple of (female) bloggers decided it was sexist and offensive. Not a huge deal, except then ChapStick apparently started deleting negative comments about the issue from their Facebook page, which got everyone really upset.
Suddenly it was such a big deal that even Forbes and the Wall Street Journal - who couldn't possibly be looking to cash in on the short-term traffic spike, could they? - felt it necessary to report on the issue. Adweek referred to the whole thing as a "death spiral".
Please.
Samantha Ettus of Forbes said that the ChapStick brand has been built on the strength of female athletes like Suzy Caffee and Dorothy Hamill - but what she (and everyone else) seems to forget is that the lipcare marketplace has changed in the past 10+ years, and has changed a lot since the 1970s when Suzy Chapstick was first introduced.
An aging target market has a limited lifespan
It's great if you can keep the customers you acquired in the 1970s, but ChapStick has a problem, which is, interestingly, contained within one of the offended bloggers' posts:
"I have used your brand for 25 years, ever since my mom put my very first tube of ChapStick in the bib pocket of my snowpants before heading out for an afternoon of sledding....I have used your brand on my own children...."
Her kids may be using ChapStick now, but you know what's going to happen: As soon as they can buy their own lip balm, they'll reject what Mum bought them and head for more 'adult' lip balms.
That's exactly what's happened to ChapStick: While the lip balm category has grown by 12%, ChapStick sales have fallen by 2.6%, while newer, 'cooler' brands like Burt's Bees have grown by double digits.
(And that doesn't include the lip gloss revolution. Ask any girl or woman under 30 and she'll tell you she's got a lip gloss stockpile that far outpaces her lip balm collection.)
You can only coast for so long on squeaky-clean sports figures.
"I kissed a girl", and other ways to make ChapStick more interesting
Some sources have suggested that Katy Perry's Cherry ChapStick shoutout in her "I Kissed a Girl" song triggered sales increases of 50% for cherry ChapStick. And it wasn't like that song was without controversy.
So you're a marketing strategist for ChapStick. You see that being associated with older sportswomen is leading to shrinking sales, but being associated with pop culture is getting you more attention than you've had in years.
What do you do? Continue with the status quo advertising you've been doing since the 1970s, or try something a little different?
Right.
To be honest, I have no problems with the advertisement above. I don't find it sexist (I'm far more offended by popstars and their ubiquitous naked body parts), and I happen to think it's clever (because aren't we all finding tubes of lip balm in odd places, 2 years after we lost them?).
More importantly, I think ChapStick has actually been pretty savvy here: The strategy ("Where do lost ChapSticks go?") is a good one for appealing to new consumers without alienating existing ones, and has a lot of legs.
No, they shouldn't have deleted comments from their Facebook page - censoring social media is always bound to get you in trouble - but in the long run I think the whole tempest in a teapot will go unnoticed by most of the target market, while giving them some much-needed top-of-mind awareness.
---